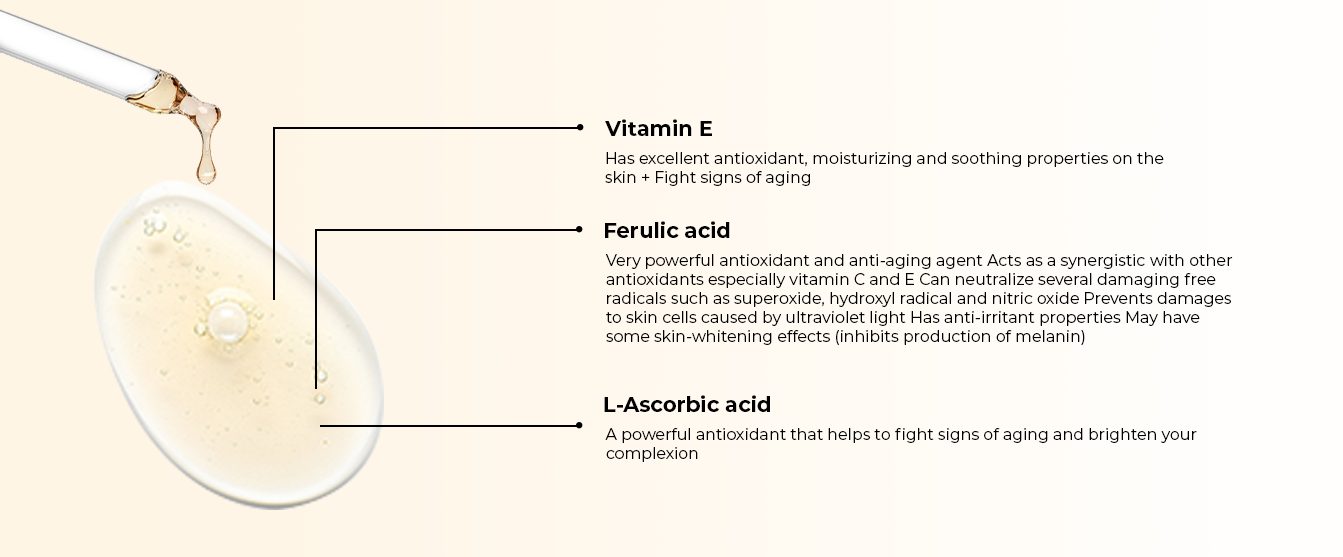 A powerful antioxidant that protects against free radicals, vitamin C is a must-have for healthy, beautiful skin. Our vitamin C serum with vitamin E and ferulic acid is formulated to deliver optimal results, with benefits including improved skin tone and texture, reduced signs of aging, and a healthy glow. With just one use, you'll see and feel the difference!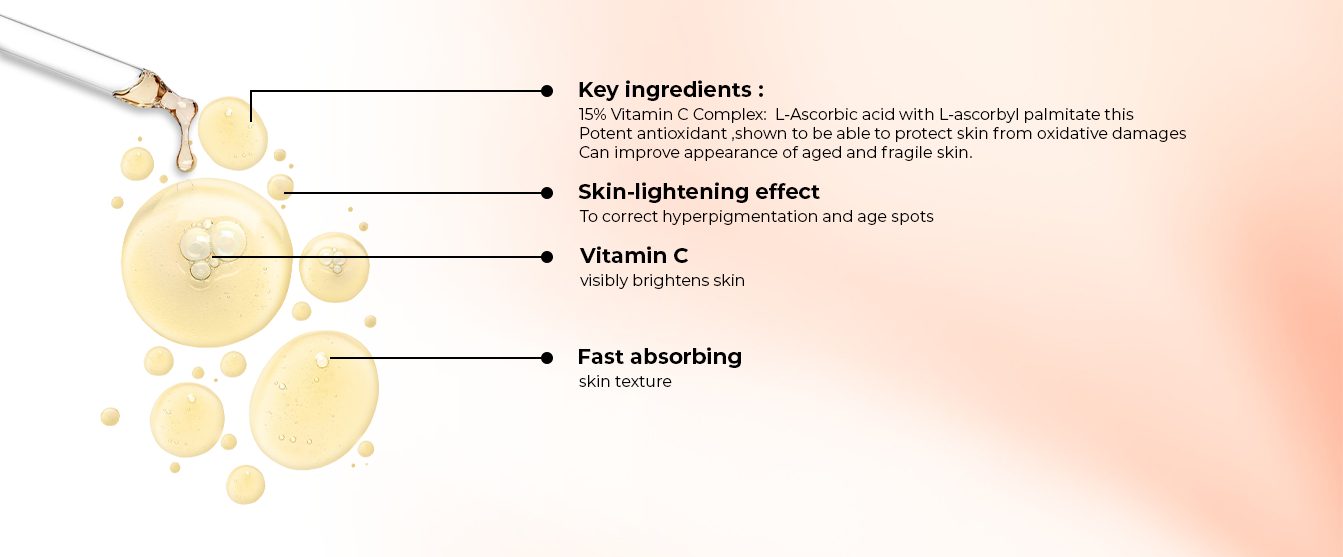 Introducing our Vitamin C Serum with Vitamin E and Ferulic Acid! This serum is designed to brighten your skin and reduce the appearance of dark spots. It also helps to improve the texture of your skin and prevent signs of aging. With just one use, you'll see a noticeable difference in the appearance of your skin.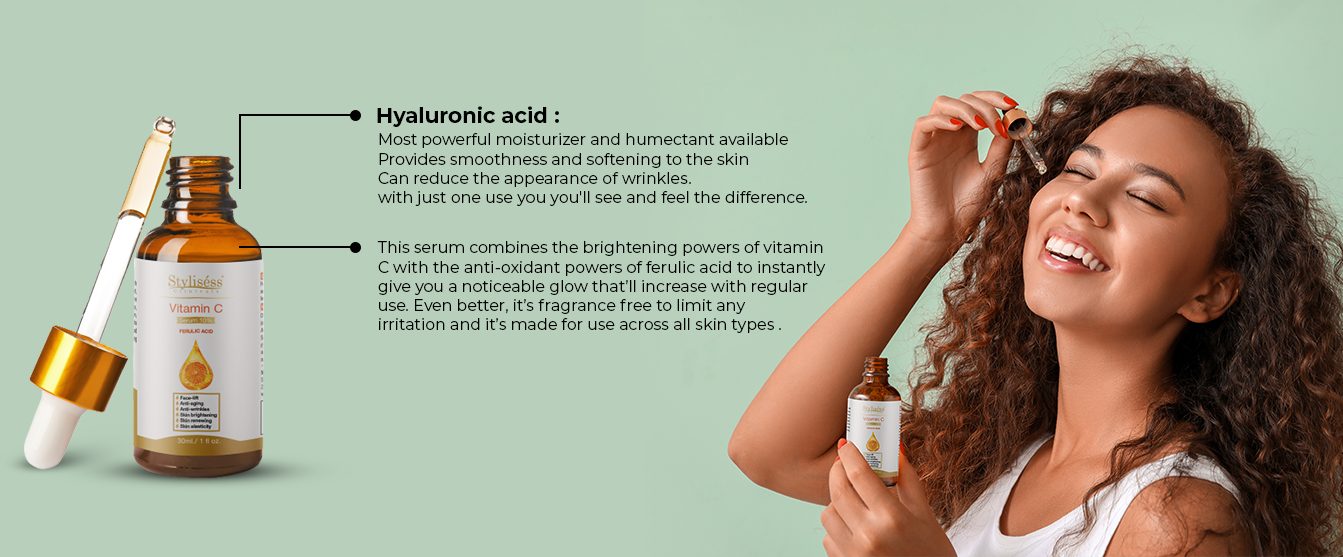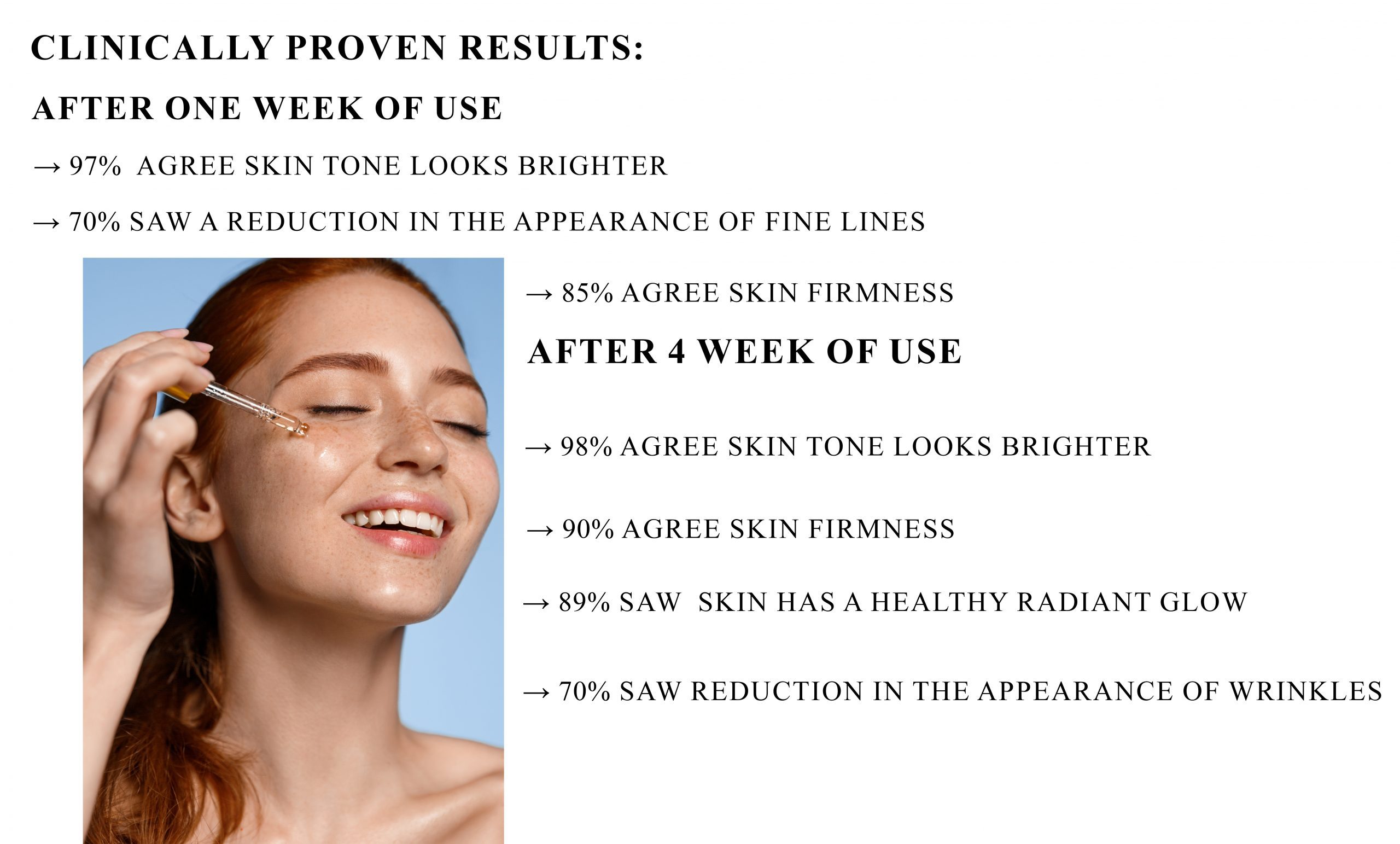 *Based on a 3-weeks consumer study of 30 women, ages 18-55.
Delivery time: 1-5 business days, It depends on the shipping option you choose at checkout.
For more information about the shipping time and returns, please read below our shipping policy.